This park and beach is an excellent vantage point for viewing shore birds, migrating whales, as well as seals and otters playing offshore. Further along the beach, public access tidepools offer a glimpse of life beneath the sea. Low tides reveal sea stars, shore crabs, sea anemones, and other colorful ocean life.  The park also includes a large area of coastal scrub and grasslands, with bright native wildflowers in the spring.  Moore Creek flows through the park, forming freshwater wetlands and a salt marsh before it reaches the sea.
The park's Monarch Grove provides a temporary home for thousand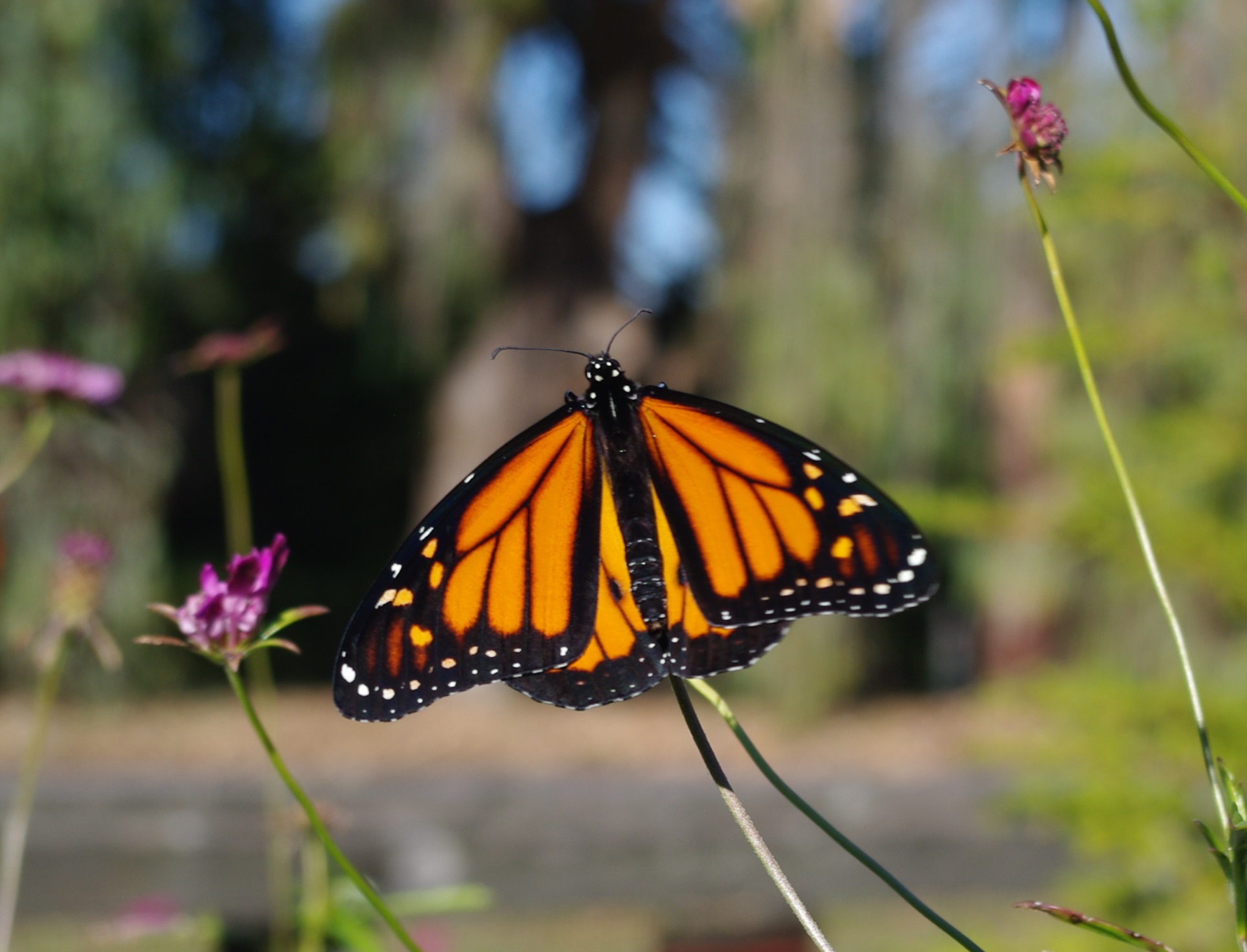 s of Monarchs. In 2016, 8,000 Monarch Butterflies overwintered at Natural Bridges. From late fall into winter, the Monarchs form a "city in the trees." The area's mild seaside climate and eucalyptus grove provide a safe place for monarchs to roost until spring.
In the spring and summer, the butterflies live in the valley regions west of the Rocky Mountains where the monarch's companion plant, milkweed, is found. For most of the year, where there are monarchs, there are also milkweed plants. Monarchs drink nectar from milkweed flowers, and female monarchs lay their eggs on milkweed leaves. Milkweed contains a toxin that, when ingested by the caterpillar, makes it toxic to other animals. These toxins remain in the butterfly as well, providing protection from predators that would otherwise eat the monarchs.